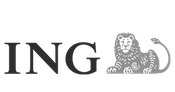 EVP, Chief Human Resources Officer
Deb leverages 20+ years of transformational leadership into executive briefings, consulting, and programs
Trusted Advisor, Strategist, Coach
...for some of the world's best companies and organizations seeking to thrive in the ever-growing complexity of culture, diversity, talent engagement, and leadership. This includes having served the World Bank Group as an external diversity expert and being appointed to the NWBC (National Women's Business Council) non-partisan advisors to the President, Congress and the SBA on women's economic issues.
Fortune 50 Senior Executive
...served as PepsiCo's SVP, Chief Global Diversity & Engagement, where she was responsible for driving innovation and optimizing high-performance teams by leveraging the diverse strengths, backgrounds, and perspectives of 260,000 associates operating in 200 countries and territories.
Trailblazing Entrepreneur
..before establishing the Rosado Shaw Group, LLC. in 2004, Deborah started, grew, and sold a multimillion-dollar international merchandising company with customers that included Costco, Walmart, and The Walt Disney Company.
...has traveled a long road from her early life in the poorest congressional district in the U.S. where gangs ruled the street corners and everyday heat, hot water, and well-fitting shoes seemed a pipedream away. This trajectory has been featured in textbook case studies and multiple media outlets, including USA Today, Forbes, and The Oprah Winfrey Show.
How we work with our clients
A highly customized key decision-maker dialogue, proven across many industries and must-win challenges, to provide a clear, substantiated, and unbiased perspective that foresees unintended consequences, accelerates impact and drives results.
A trusted advisor and experienced guide in high stakes, high impact initiatives. We help you see the blind spots and dismantle the Performance Inhibiting Beliefs™ that stand as a barrier to being fully effective. What emerges is clarity, a lasting mindset, and the game-changing practices to drive key outcomes.
A proven track record of helping organizations deliver measurable and sustainable results. Our customized transformational leadership, women's advancement, workforce engagement, and diversity programs are designed to your specific challenges, opportunities, and goals.